On a Sunday, two visitors came to Pot Interieur in Axel. They loved Lily Marneffe's romantic paintings. A Lily painting would fit perfectly in their home in Portugal, but which one? After looking at the floor plan of the house, I gave them advice. With the high ceiling and white walls, this house is perfect for a large work of 3 meters. In combination with the beautifully painted vase, the art really makes a cheerful statement in this sleek interior. This was a (almost literally) huge assignment for the little artist Lily.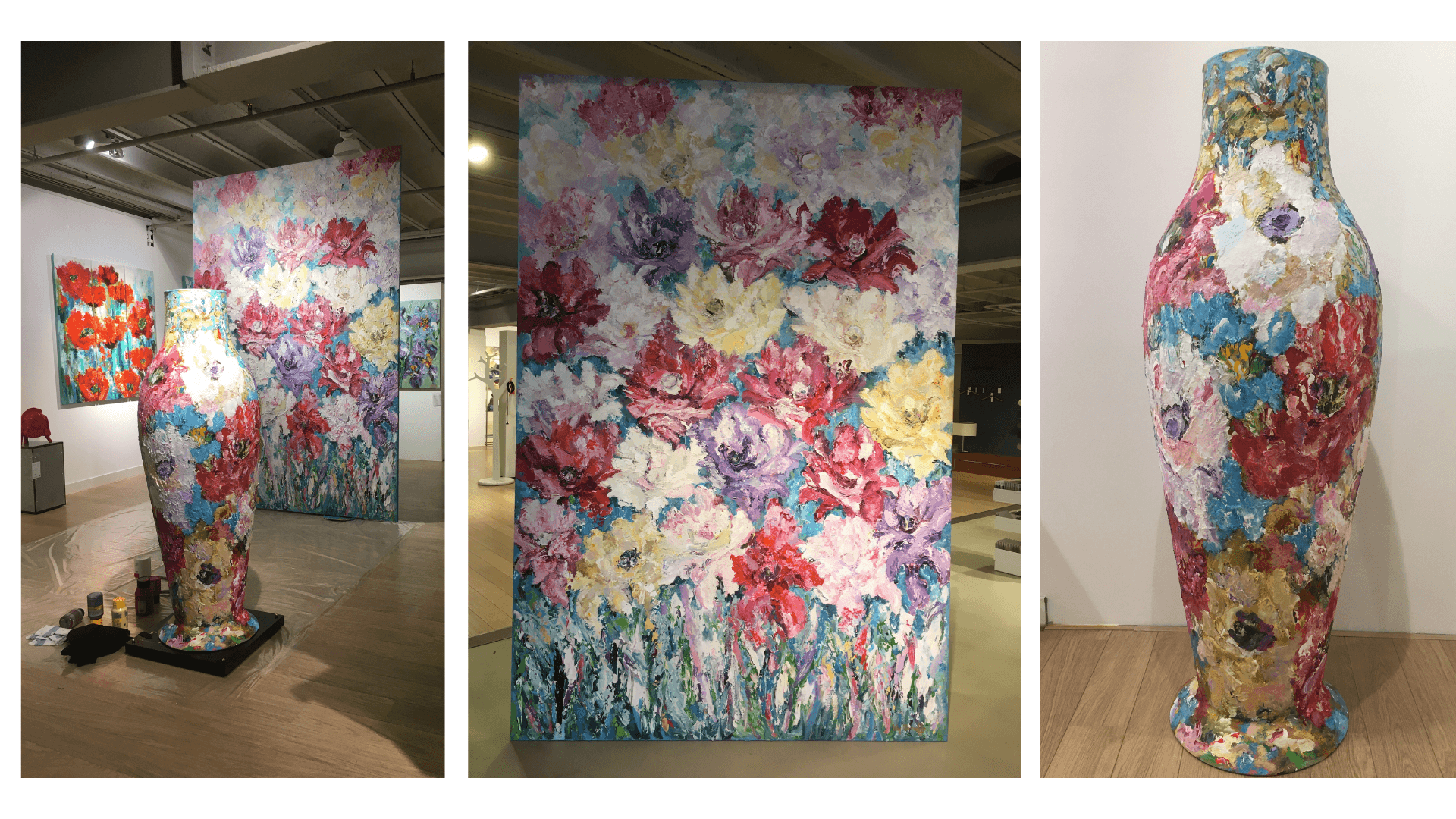 That is why Lily and her husband came to Axel every week to work on the painting in the warehouse of Art Gallery Pot.
When the finishing touches were put on by Lily, I invited the customer to come and admire Lily's work on Sunday. Tears came to the customer's eyes. The two works of art were brought to Portugal and a few weeks later I received this beautiful photo. The work at its final destination.
Kind regards,
Brenda Baart