Discover Art Gallery POT
Visit Art Gallery Pot on the first floor at Pot Interieur in Axel. In the gallery space we exhibit at least 1 work of art per artist. This way you can get acquainted with the entire portfolio of artists from one base. The other works can be found scattered throughout the entire showroom in the design studios.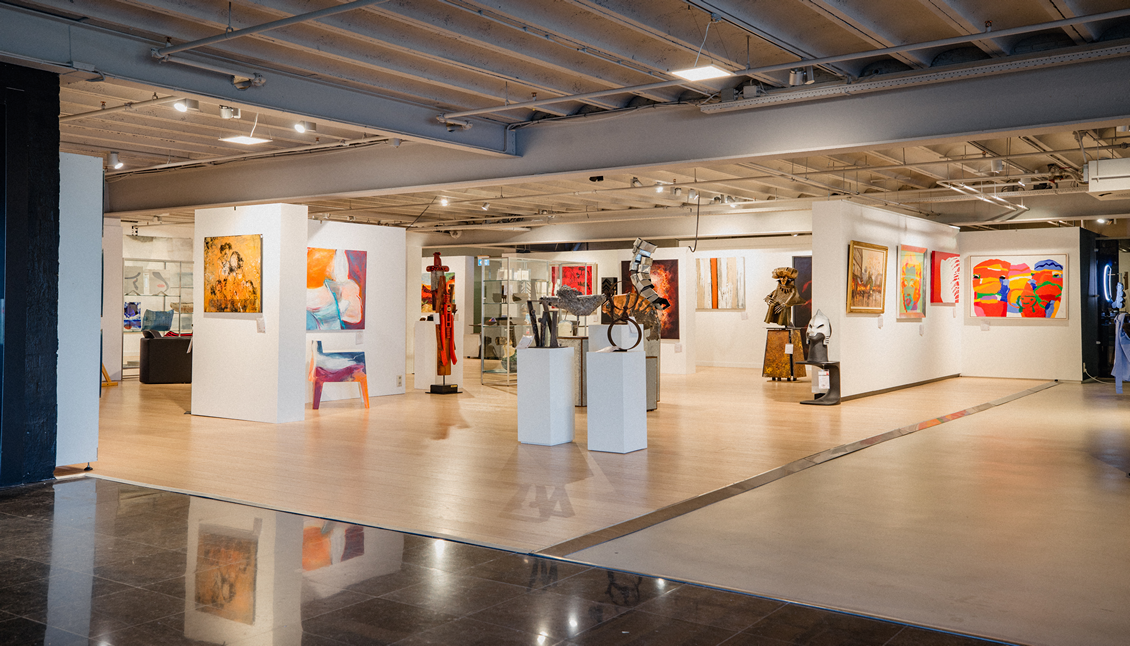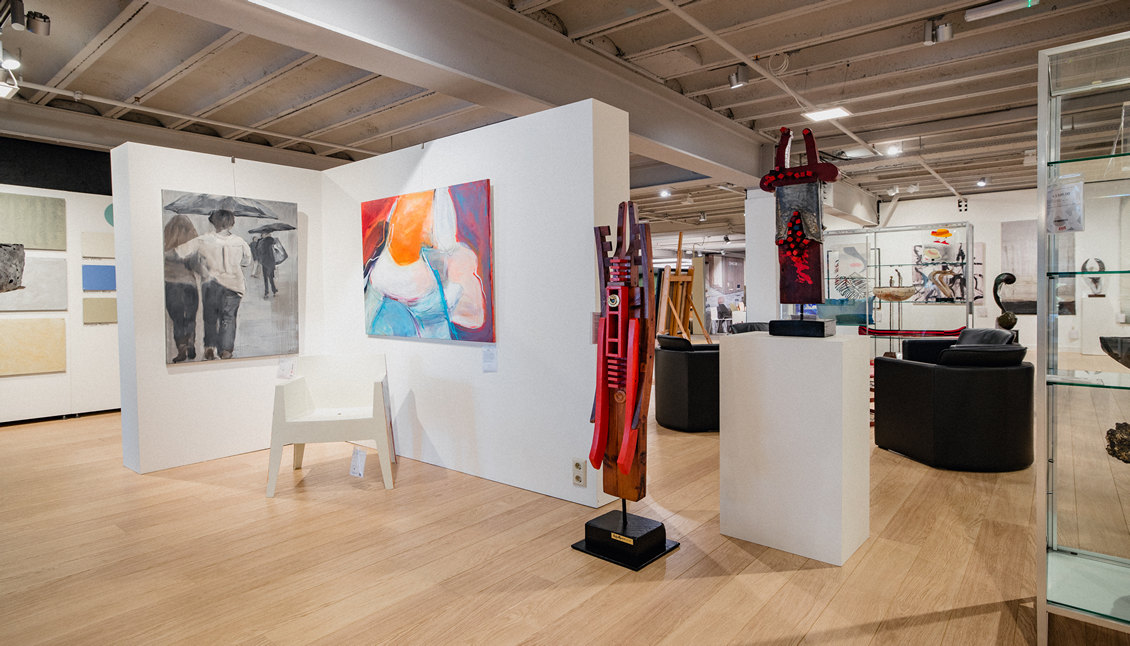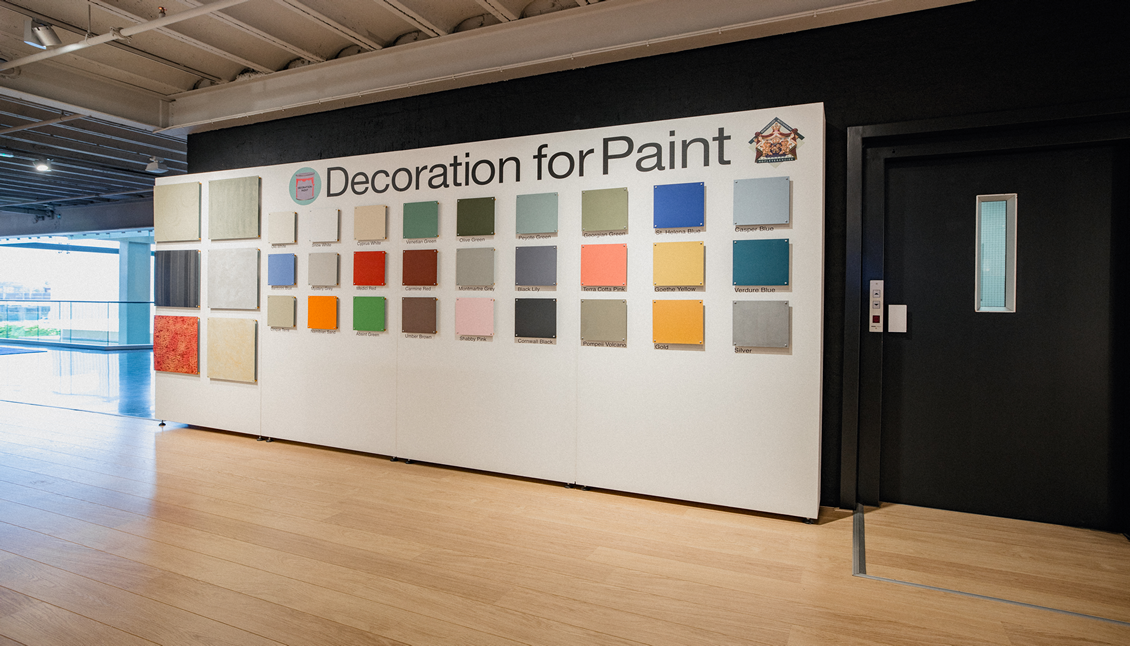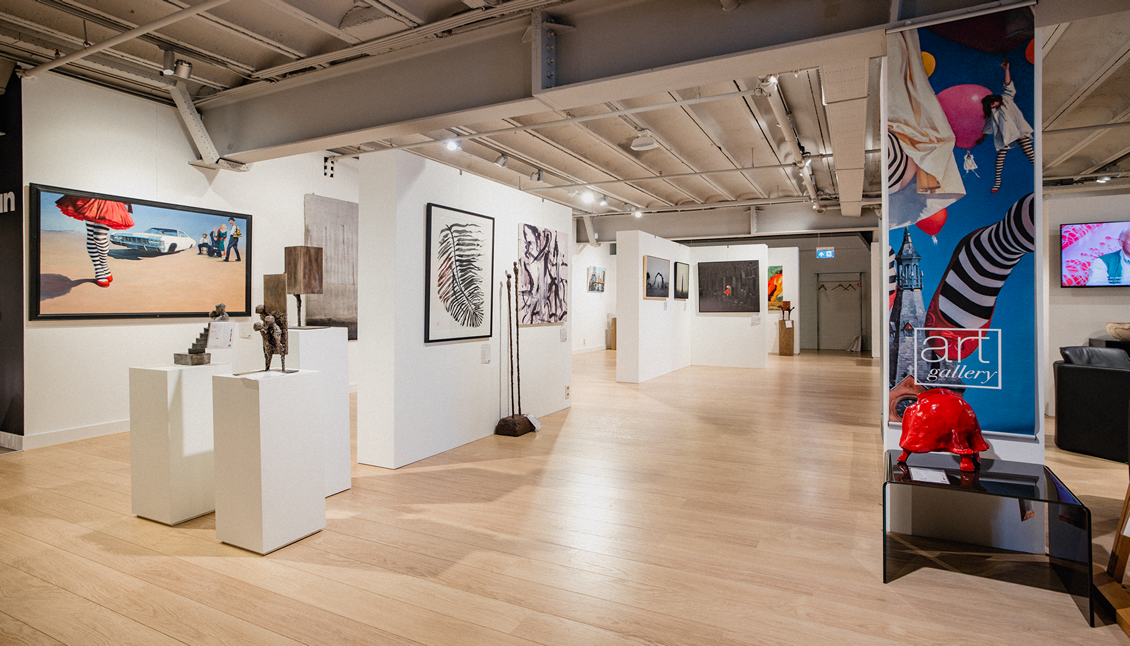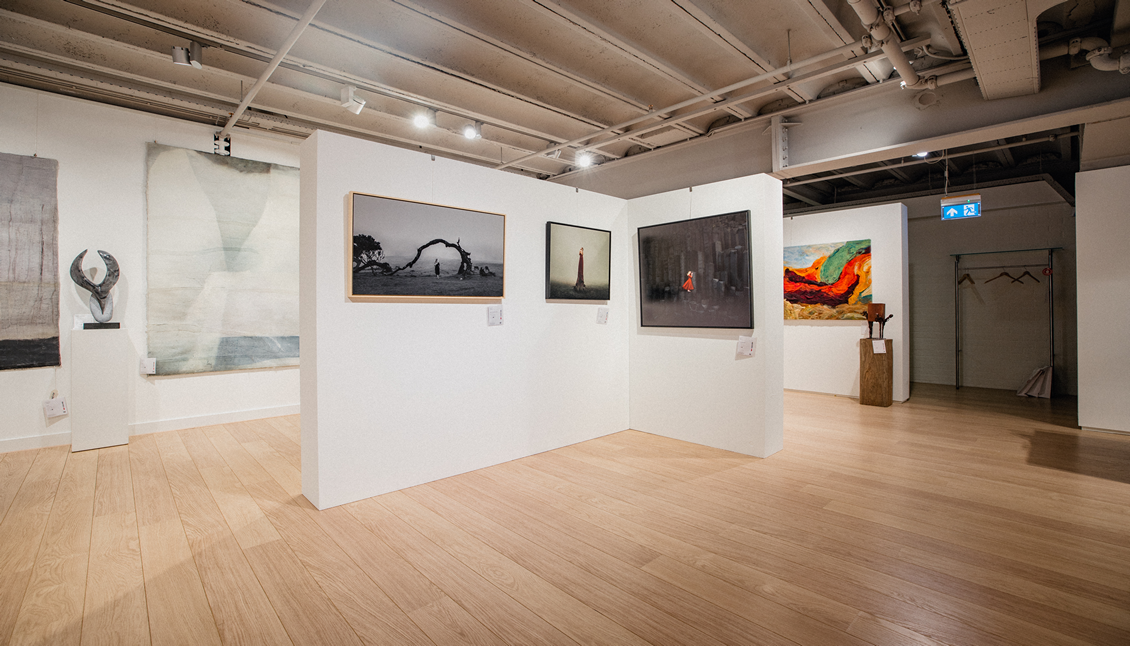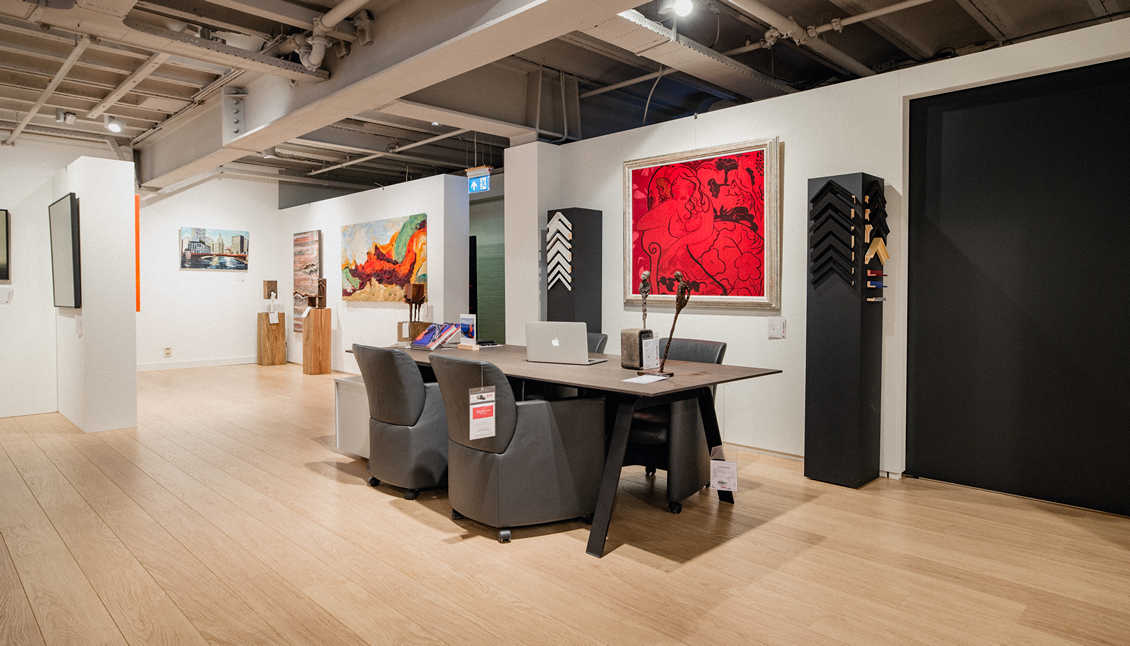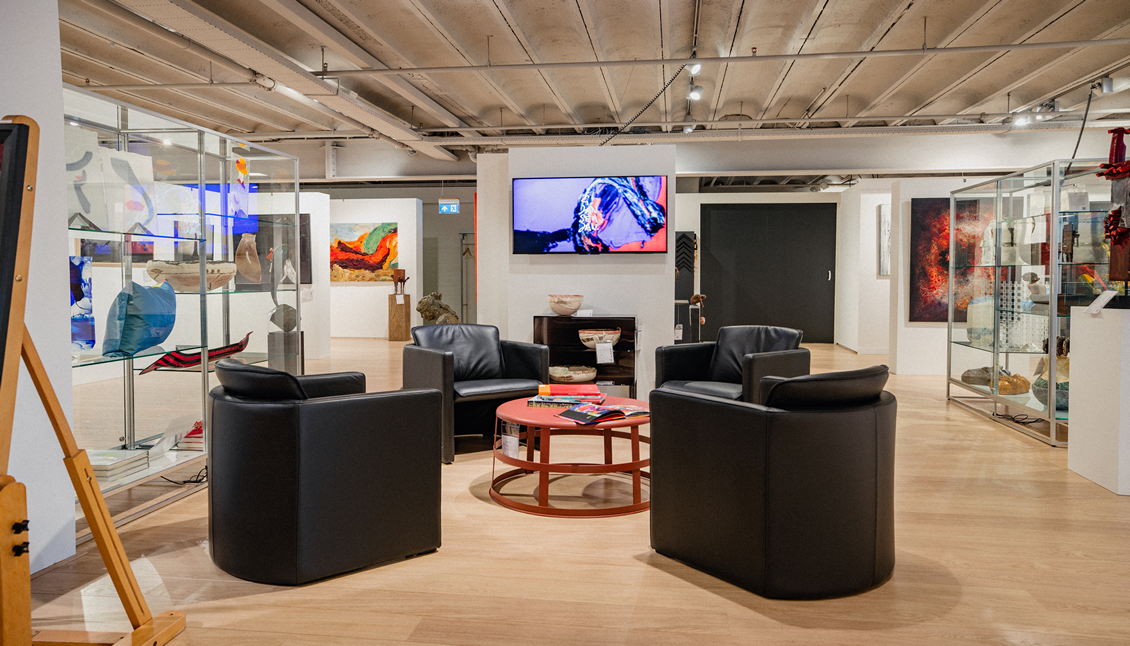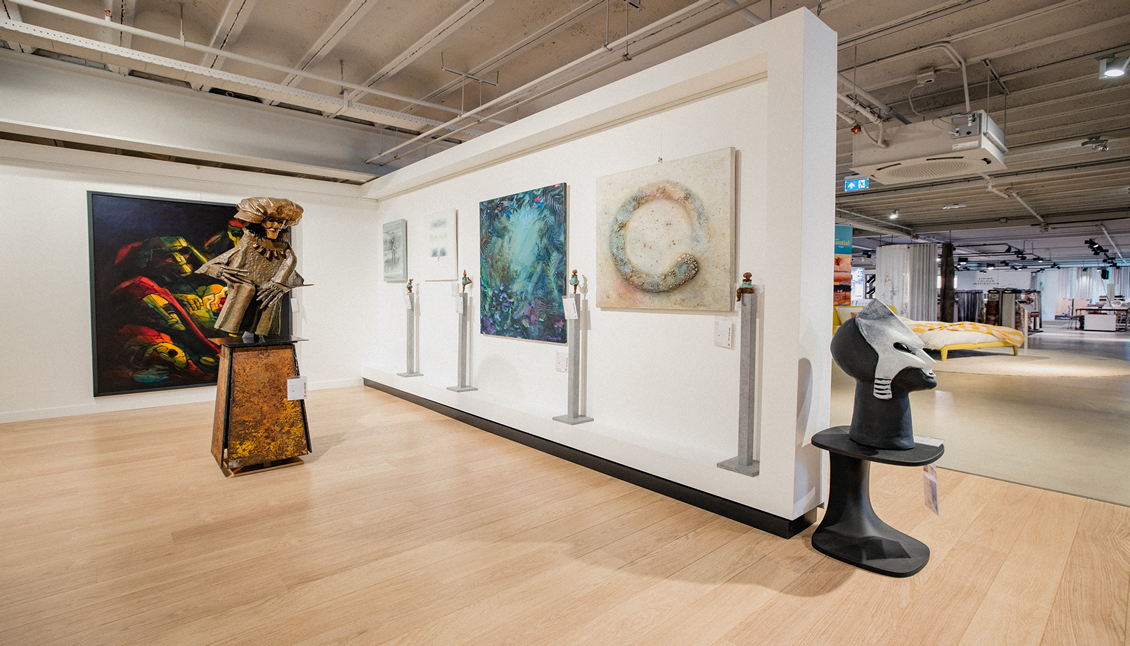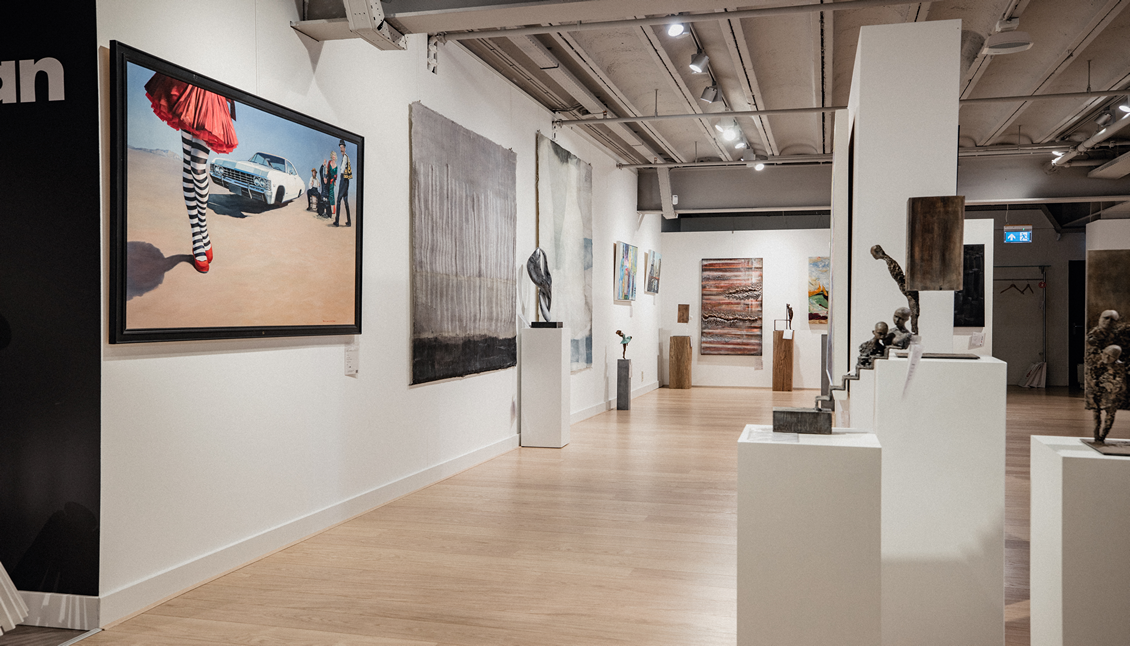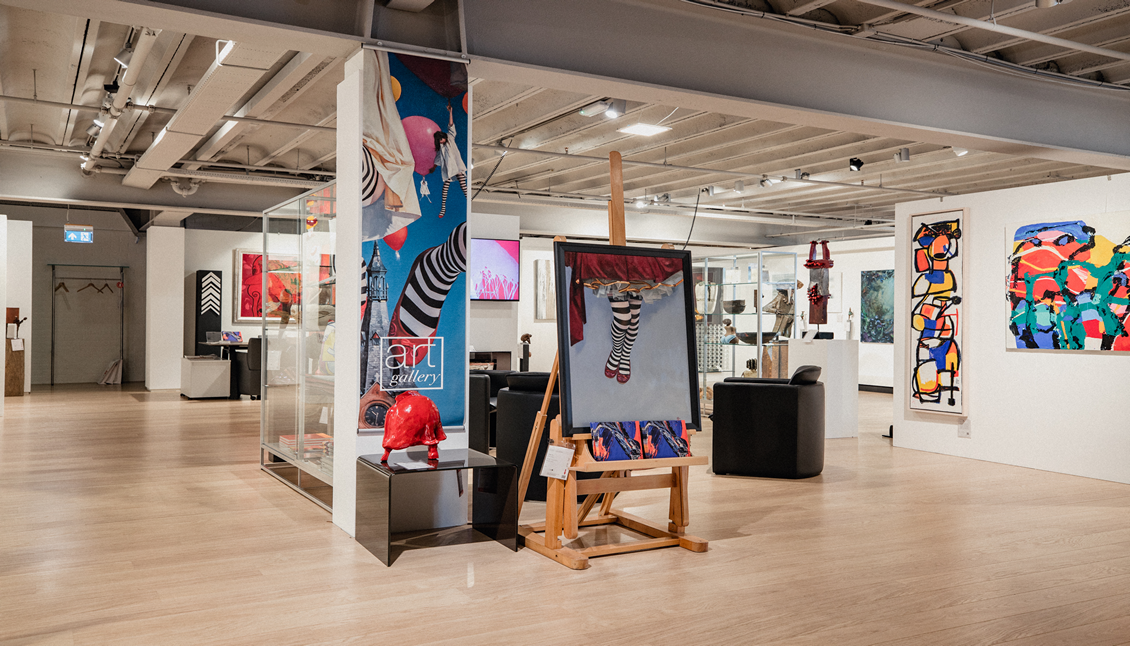 Take a seat
When you enter the gallery space from the elevator, you can take a seat next to the TV. Here you can watch Art Gallery Pot's latest video and browse preview copies of our art books. Take a seat, enjoy and discover the world of art.
An interior advice "From the art"
At Art Gallery Pot we take the art experience to a higher level through the "from the art" interior advice. In the gallery space you can take a seat at the desk of gallery owner and interior stylist Brenda Baart. The gallery space is the ideal environment to reflect on your interior. Surrounded by the beautiful works from our collection, Brenda gets to know your taste in art, so she can advise you even better.
View the collection digitally
Each work has a price tag, here you will find all information about the work of art and a QR code. When you scan the code with your smartphone, you can view all of the artist's works. This gives you an immediate overview of all available works by the artist.