In an interior with beautiful furniture belongs beautiful decorations, which gives the interior atmosphere. Or art, which gives the interior a personal touch and allure in addition to atmosphere.
Art
In an artwork you see the soul of the artist, because it is hand made. There is often only one piece. So you get something unique in your home. It gives your living space or office more than just an eye-catcher and a personal stamp, but something that you can always enjoy. Art is rarely boring. Art is also an investment. Pot Interieur gives beautiful examples of how the furniture can be combined with an interieur. And vice versa.
Combination
Art can easily be combined with decoration. A beautiful candlestick on both sides of an image on your sideboard or piano or cushions on the couch, in which a colour of the painting above it comes back: well applied they complement each other. At Decoration you will find different decorations and decorative materials.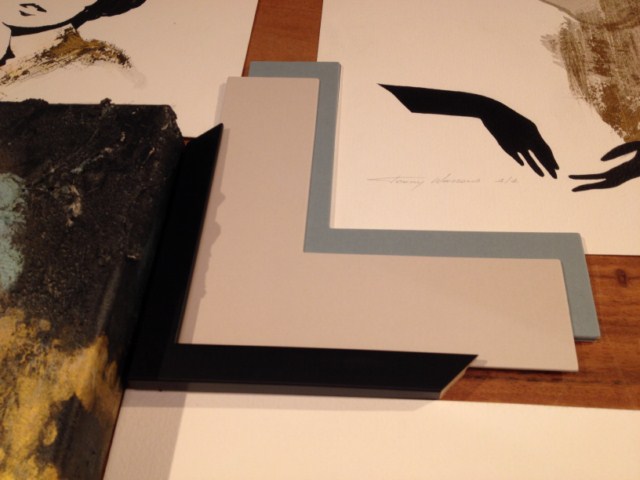 Frame

The paintings at Art Gallery (gallery at Pot Interieur) do not have a frame. However, if you want a frame around your art purchase, I can advise you with this. This is also possible with a photo or drawing. A frame that matches the painting (or photo) and your interior makes the setting complete. The frames are available at Decoration.

Visual art
At Art Gallery Pot we don't exclusively have paintings. Different techniques and forms, such as sculptures are offered. For example, we are known for the presence of comical "Fat Ladies". These ceramic sculptures are a cheerful addition to your art collection. This week I met the artist with her new sculptures. When I saw these figures for the first time, I was shocked because the sculpted ladies are slim. I asked her if the images had been to the dietitian. "No," she said laughingly, "when I graduated from the art academy, I made these images, then my work evolved to fat ladies, but yes, now I wanted something different." For the Moroso studio at Pot Interieur, my choice fell on these images. Here they come into their own: the round shapes complement each other, but you can also see the elegant shapes of the new images in the furniture.

Interior tip
To make the images look good, I use the beautiful matt decor paint in the colour Old White for the back wall. And for those who love to colour outside the box: a dark wall in Cornwall Black is a good idea too. Make finishing accents with Medici Red, to be bold. These colours are based on the seat and the image.

An artistic greeting,
Brenda Baart